Race Recap and Giveaway: American Odyssey Relay

If you've been following me on Instagram, you know that I posted a flurry of photos May 1-2. What was that all about? Well, I ran in my first relay race! As a member of Team Bloggin' & Joggin', I participated in a 200-mile relay race from Gettysburg, PA to Washington, DC called the American Odyssey Relay!
For two days, our 12-blogger team ran through mountains, battlefields, farmland, cities, and parks, day and night, without giving up. I am so proud of my team for this accomplishment! In this post, I'll explain how this relay operates, who participated in Team Bloggin' & Joggin', what I thought of my legs (both types), and how awesome our sponsors were.
*Now, I'm going to fast forward a bunch through this review, just so you know, so that this post doesn't become a novel, and I can spend some time in other posts going into some more specifics about things like safety when running at night. Also, this took months of preparation, and I'm not going to try to squeeze that all into one post. I'm not a machine, people!
On one of the Facebook blogger group pages one day, I saw a message from Cassie at Primitive and Proper about a relay team she was putting together that needed some extra runners. I thought, why not?, and told her I was interested. This would be one of the more foolish things I have done in my life, but fortunately with an entirely more positive outcome than some of the other foolish things. 🙂
After agreeing to participate, I read Cassie's review of last year's race, and thought, jeepers creepers! Am I going to have to run over a Civil War battlefield in the middle of the night?!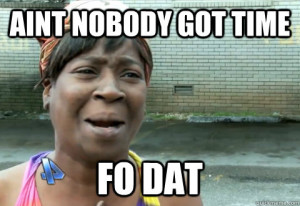 After my heart palpitations subsided (jk, they didn't subside until someone else ran that leg of the race!), I started reading up on the race a bit more. I had never done a relay before, so I was pretty unclear on how it worked. Fortunately, we had a fearless leader in Cassie, who explained everything to everyone through about a gazillion and a half facebook posts and messages. You rock, Cassie!
What's really interesting is that I didn't get to meet all of my teammates until I arrived in Gettysburg with some of my vanmates. (Unfortunately, I had to sit through awful traffic on 270N on the way up to Cassie's house after work the evening before the race, so I didn't get to meet everyone in the other van until we arrived in Gettysburg.) Thanks to Hometalk, our home away from home in Gettysburg was the Courtyard Marriott. Because I was in Van 2, I got to sleep in that morning in a super comfy bed, and take the first hot shower I would get for the next 24 hours.
So, How Does it Work?
Who needs a baton when
you have a slap bracelet?
Generally, 12 runners comprise a team, unless you are on a 6-person ultra team, or you're that one dude who RAN THE WHOLE DAGGONE THING BY HIMSELF! (See picture above for additional thoughts on that one.) The runners are split up into two vans. The runners in the first van all complete their race legs, and the second van meets up with them just as their last runner is preparing to finish. Then, the runners in the second van all run their legs in order, and the first van meets up with them as they're about to finish, and so on until everyone in both vans completes all three of their legs.
While each van's runners are running, teams can sort of freestyle how they're going to follow their teammate. For example, sometimes our van would drop the runner off at the start of their leg. That runner would trade off with the one preceding them, and would take off. The runner who just completed their leg would stretch, change, go to the bathroom, grab a snack, etc until they and the group) were ready to head back onto the road. Then, we would catch up with our runner who was maybe about a mile or two up the road. We would cheer them on, and as they pass the van, the van would continue driving past them for about another mile or so. In the relay, we referred to this as leapfrogging.
The Vans
Now, I said van, but really, we had THE SWEETEST rides at the race. GMC donated two Yukon XL Denalis for our team, and they were the. best. They had WiFi, heated and cooled seats, (heated seats in both the front and the back), flat screens, automatic everything, and excellent mileage. Seriously! When we ended the race, we still had a quarter tank left on that big boy!
We decorated our "vans" in the Marriott parking lot to build up some team spirit. Who is we, you ask? Duh. Let me introduce my teammates!
Van 1
I spent almost no time with these ladies except for at the hotel Thursday evening and at the finish line Saturday evening, but they were all so welcoming and amazing in their own ways! Almost all of the ladies in both vans are DIY bloggers, so I learned a lot from these ladies about the DIY blogging scene and different projects I could do myself (with the few DIY skills I have!). Here they are (in runner order):
Van 2
Sarah, The Thriftress, who possesses the magical power to make me photogenic, and all shortly after running many miles!
Paula, Virginia Sweet Pea, who taught me about knuckle lights, and how middle schoolers can actually be tolerable human beings
Megan, Rhapsody in Rooms, poor injured Megan didn't get to run! She drove the van and cheered us on the entire time, though, which was really awesome of her. Imagine putting in so much training, only to learn that you wouldn't be able to participate. 😐
Chaney, May Richer Fuller Be, the speediest runner of the group. She ran so quickly, we had trouble catching up to her on 2/3 of her legs! She also was the person who had to run across Antietam Battlefield in the wee hours of the night.
ME!
Vidya, What's Ur Home Story, our runner who go to end her final leg at the finish line
Okay, so a quick recap of the actual race…
I didn't PR at any distance at any point during the race. I didn't try to! Imagine pacing yourself during a race. Now, imagine running three races in two days. That's what we did. Now, would you be trying to PR? Didn't think so!
Leg 1

I was not prepared for this leg at all. I thought it would be pretty flat. Sure, it would be my longest leg at 7.4 miles (and the longest in our van, since Megan had the longest and most challenging), but I thought it would be no biggie. WRONG! It was SO HILLY! Not only was it hilly, but it was HOT and sunny. Some might describe it as torture. I would not disagree. It was so challenging! I essentially ran alongside farms and a mountain for the entire leg. It was GORGEOUS, and if I wasn't a disgusting, sweaty, cursing pig, I probably would have enjoyed it much more. I'll admit it: I cursed through a large percentage of this leg. I dropped a pretty significant f-bomb once I reached the bottom of my bazillionth hill, only to look up at an even steeper hill. Can you blame me, though? I want to share so many thoughts on this leg, but I'll save that for another time when I have uploaded the photos from my brother's GoPro camera.
Leg 2
This leg was at 2:30/3:00 a.m. It was super scary. I mean, it was pitch black, and I was already worried about Civil War ghosts. You guys think I'm playing! I kept thinking I was seeing stuff, but then it would just be a tree stump or a pole. Why were there so many stumps and poles?! (I got lucky, though. Jessica had to deal with mice and bats during her night leg!) I'm not sure if it made things better or worse that we couldn't use headphones during the night run. Is it better to hear the creepy crawlies, or be oblivious and have them running on you or something?
I also ended up running through Shepherdstown, WV, and thought I was going to get assaulted by this duo of drunk dudes. I was just running along, trying not to pee my pants from fear. I was all alone for almost the entirety of this leg. Fortunately, the leg was just about 3 miles, so I knew it was going to be over shortly. It was very quiet once I reached the time, likely because it was so late. All of a sudden, this guy comes from out of nowhere.


"Are you a runner?" he asks.
"Yes…" I hesitantly responded. I started looking around and doing an internal test to see if I thought I had enough energy to sprint the .75 miles if need be.
"I got somethin' for you," he said, as he drunkenly started barreling towards me.
This is it, I thought. Why did I have to leave the pepper spray in the van this time? Why?


"No, no, I'm okay," I said.
"I got some water for you. You sure you're good?"
"Yeah… I'm good. Thanks, though!"
"We got beer, too," his buddy who was sitting on the porch declared."
"No…thanks…" I said, picking up the pace. After that, they cheered me on and left me alone. I was, in a word, terrified. Fortunately I was done shortly after this run in, and could get back inside of the Denali where I felt a million times safer.
After I finished my leg, I traded off with Vidya who had the last leg for our van. Once she was done, we drove to Cassie's house to shower and sleep for about 4 hours in actual beds. It was wonderful! Surprisingly, I had no nightmares about Civil War ghosts enslaving me, as I had prior to the race. I told you guys… I was really scared!
Leg 3

This leg was gorgeous, and it was the only trail run I had the entire race. Paula actually had trails for her first and last legs, but the rest of us didn't have any until our third leg, which was along the C&O Canal, a local treasure. I really enjoyed the views along the canal, and am looking forward to running along the canal more this spring and summer. It was beautiful outside, there weren't many people on the trail, and it was perfectly flat.
A lot of people complained that it was really boring, but I really enjoyed it. I love trail running, and this was such a great setting for it. I was actually relieved that I wasn't going to be running on hard pavement. My hamstrings and knees were taking a beating, especially after Leg 1, and I wasn't sure how I was going to feel on that last leg. It was longer than Leg 2, but still shorter than Leg 1, clocking in around 4.5 miles. I maintained a decent pace, and unlike my previous legs, I was able to run the entire time. Yay, flat trail!
Once I was done with my leg, it meant that our entire team only had one more leg to go. Chaney drove to the finish line, and I navigated from the passenger seat. We got stuck in a bit of traffic, but it actually worked out, because we could spot Vidya and cheer for her! She and Sarah were actually the only people we got to cheer on during their third leg, since the others were solely along the trail, and you couldn't really see the trail from the road.
Once we finally arrived at the finish line, we started cleaning out the trucks, and were able to catch up with our Van 1 teammates. Finally, we all lined up near the end line to cheer on Vidya until she reached us, and we all crossed the finish line together. It felt great!
I was so proud of our entire team for finishing the race. It was an amazing challenge, and I'm so happy that we all took on such a difficult task.
I just want to take a moment to give a special thank you to the following businesses that sponsored Team Bloggin' & Joggin':
Purebond
Kreg Tool
DLawless Hardware
Design Your Wall
Hometalk
GMC
Sweet Clover
Milestone Pod
Southern Landscapes
Modern Masters
Rehab Associates
Frog Tape
Annie Sloan Unfolded
HomeRight
Muscles and Lungs Crossfit Aruba
Bailey Sign
Health Warrior
SIX:02
Now, on to the giveaway! (Open to continental US only!)
Good luck, friends!
Have you ever run a relay race? Have you ever run with a team? Have you ever run at night? Have you ever been afraid of Civil War ghosts?