My Honest Fabletics Review
I've written many Fabletics reviews over the years, but this is my most substantive and up-to-date review! Learn more about the brand, including how the VIP process works, must-have items, and more! If you're looking for Fabletics reviews, this is really the one you've been looking for!
If you've been following me on Instagram for a while, you may have noticed that I've recently partnered with Fabletics on several campaigns. Let me be completely clear and transparent: I was a huge fan of Fabletics before they contacted me! I was thirst-trapping them for at least two years to no avail. I told anyone who would listen that they needed to buy some Fabletics leggings. One day, the clouds parted, they reached out to me, and I was in hog heaven!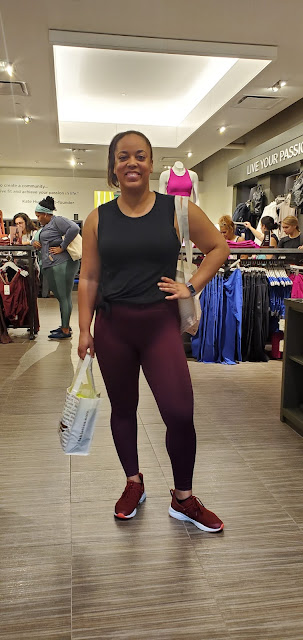 My Last Few Fabletics Reviews
I once wrote a review of Fabletics from the very first time I ordered an outfit – long before they had brick-and-mortar stores.
Fun fact: I still own and wear the items from those early orders. That's how great these items are! I still wear the black shirt for volleyball, and I am so sad that they don't make it anymore. It's a great lightweight material, and the cut is great for me as a setter. I like to wear sleeves when I play, but I'm very particular about where the sleeves are cut.
Cost and Accessibility
Fabletics is a much more affordable brand than many of the other leading activewear brands. You can buy an outfit from Fabletics for less than the cost of a pair of leggings from other popular brands, and I can't say you're getting a higher-quality item just because you're spending double with another brand. My Fabletics items really last! They're not as cheap as the fast fashion brands, but they won't break the bank if you're smart! Fabletics often has some great sales, in addition to their already-lower prices.
I love that they have a wide range of sizes! Their sizes run from an XXS (0-2) to a 4X (22-24). They even have a tab at the top for their Plus Size Shop!
They allow customers to submit photos of themselves wearing the clothing, and they don't just pick the photos of thin women with a million social media followers! They have women of diverse backgrounds represented throughout their website, and I have to admit that's refreshing. It allows me to see how a certain material might look on someone who is shaped like me, or how an item is actually cut on someone who is maybe a little more on the busty side (I don't often see busty women represented in images of sports bras for most popular activewear brands.)
Fabletics even has a men's line! I've bought items for my dad, and I always take a peek at the men's clothes when I visit the store. They've been designing much more colorful and bright pieces for the men's collection, so it's got a bit of flavor to it once again!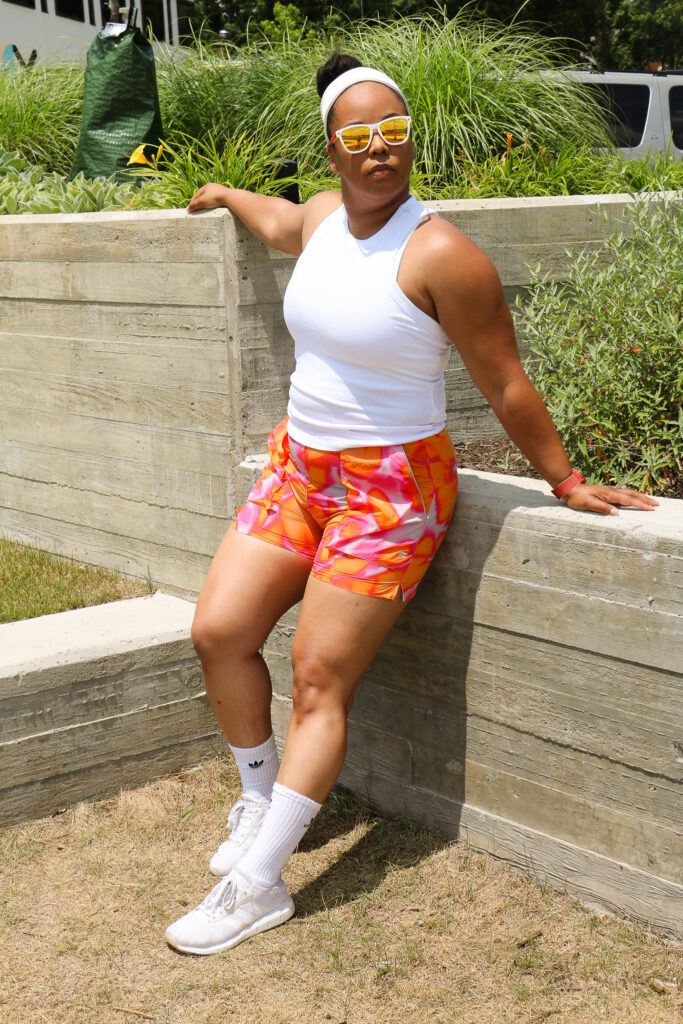 But What About the Negative Reviews?
Whenever I read reviews that people think they were swindled into paying for extra months or that customer service is bad, I am extremely skeptical. I have found their customer service to be stellar, and on the few occasions where I didn't skip a month (seriously, for several years), it's been all user error. They send you reminders when the new month starts, and they remind you when you're running out of time to skip. Either you're not checking your email (user error), or you're like me, putting stuff in your cart but forgetting to skip it. (This is what I get for putting everything in my cart all the time.)
And, in case you're wondering, no, they don't just send you whatever outfit is in your cart! They charge you a $49.99 credit that you can use at a later date. With all of this modern technology, if you know that you're not going to check your email, why not just set a calendar reminder every month to remind you to shop or skip? I mean, let's take some personal responsibility here people.
This is not to say that everyone who has a complaint is lazy or forgetful. I'm sure some people have had negative experiences. The same is true for pretty much any company out there. Do I believe that all of the negative reviews are totally transparent and in recognition of some personal responsibility? Heck no. But that's also not uncommon in this day and age. Go on Amazon and you can see all kinds of crazy stuff in the reviews. How often are people compelled to write a positive review? Aren't they more motivated by negativity and criticism when it comes to reviews? Which brings me to my next point…
Earn Reward Points Through Reviews
I think this is one of the coolest features they have. They encourage you to review all of the items you purchase, even if that purchase resulted in a return. They ask all kinds of questions about fit, quality, whether the item lived up to your expectations, etc. You earn points for these reviews, and they're all verified by your purchase; therefore, you can't review an item you never bought! In addition to earning points for completing a quick review survey (you can provide additional commentary on the item, but it's not mandatory), you also earn points for your purchases. I love a good rewards system, so I always make sure to review items after I've tried them on and worn them! If I end up having to exchange or return an item, I still review that one and share the reason for that return/exchange.
Celebrity Collaborations
They have some great celebrity collaborations! Their biggest partnership in the past year was probably the YITTY line by Lizzo, but they have had so many over the years!
One of their earliest collaborations was with Demi Lovato, and it had fun, brightly colored tops and graphic-printed leggings. This summer, I got a fun outfit that was included in their partnership with the street artist STASH. Now, they've partnered with Kelly Rowland, Massy Arias, and Maddie Ziegler. (To be honest, I always forget who Maddie is, and when I remember, I'm always like, "That kid from that Sia video.") The Kelly Rowland Collections have been my favorite collaboration. So many jewel tones, and flattering cuts for curvy women, and of course, Kelly Rowland is gorgeous, so that helps sell you on it!
Must-Have Fabletics Items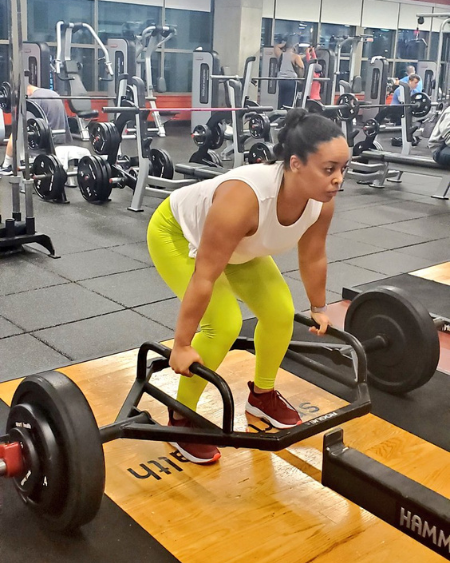 Body Confidence
When I set a fitness or weight loss goal for myself, I like to reward myself when I've accomplished the goal. Often, I end up buying myself outfits from Fabletics. Buying myself activewear as a treat has caused me to step out of my comfort zone and try crop tops, laser-cut leggings, and colors I thought I could never pull off. It's made me feel more confident walking into a studio for the first time or into the cycling studio to teach a class.
Referrals and Discounts
Interested in checking out Fabletics for yourself? Check out my referral link! You can currently get two pairs of shorts or leggings for $24 (If it were me, I'd get two pairs of the high-waisted PowerHold leggings in different colors).
Final Thoughts
If you're looking for a brand that makes great quality activewear that is functional, fashionable, and budget-friendly, and is proud to showcase women of all shapes, sizes, and colors, Fabletics is a great bet! They have fun colors, patterns, and styles, and if you don't need all of that in an activewear brand, you will get basic items with little details with the female athlete in mind. I cannot recommend them any more highly than I already have over the last few years, people.
What are you waiting for? Give them a try! Already a fan? Tell me why you're a return Fabletics shopper! Had a bad experience? Share that too! Have you read other Fabletics reviews?