Weekly Run Down: Getting Ready for Turkey Day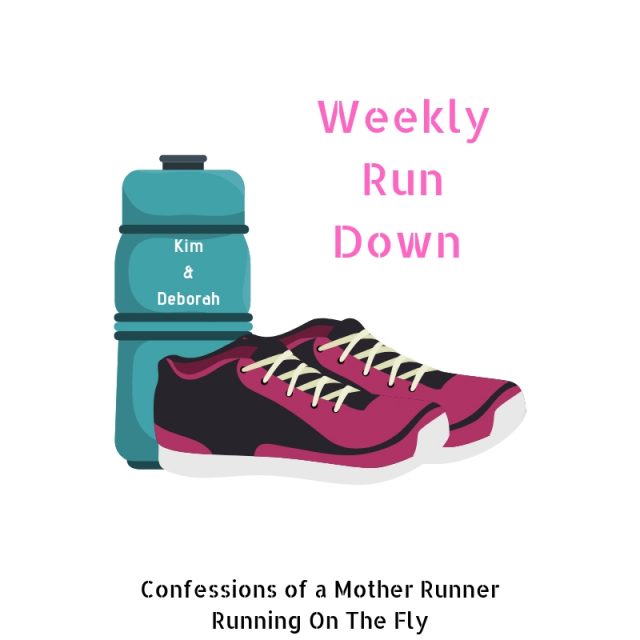 It's that time of the week again! I'm linking up with Kim and Deborah for the Weekly Run Down.


Monday
I'm actually starting to enjoy these little swim sessions I've been fitting in! Just 30 minutes is plenty of time in the pool for me. As I continue with my classes, these 30 minutes will look a lot more disciplined and will result in a lot less time hanging out on the wall in between laps. 😆
Tuesday
Taught my 45-minute SPARK class. We had a good time! One of the best moments was when we did jumps to "Roxanne" by The Police. Every time they heard "Roxanne," they switched between the standing and seated positions. We added a fair amount of resistance so that we could transition smoothly. Everyone knew the song, so people were singing along, and it looked really cool from the front of the room having everyone in unison. Good times!
Afterward, I had another training session with Laila. It was a challenging workout, and I can already feel myself getting stronger week over week.


Wednesday
Went for another swim. I'm getting more comfortable in the water, but my freestyle is still pretty terrible. I'm working on it, though!
Thursday
My 7 am, 45-minute class started off this loooooong day. After this, I came home, showered, did my hair, and got dressed for a big work event. With all of the work that goes into putting on an 800-person event, I was worn out by the time I went to bed (at 2:30 am!).
Friday
A true rest day. I came home around 4:30, ate my first and only meal of the day, and took a 5-hour nap! Once I woke up, I watched a little tv, scrolled through some IG memes, and then fell back asleep.


Saturday
I started out my time at the gym with a quick InBody scan. It's not as detailed as the CompID scan I did a few months ago, but it is way more detailed than just standing on the scale! I like that it stores my info in the system so that I can come back and track it over time.
My 60-minute cycle class is starting to fill back up now that it's getting cooler outside. Last winter, this class was regularly full, but because so many of my students are outdoor cyclists (and the class is held at kind of a weird time for most people), it really emptied out as it got warmer out. I'm glad it's starting to fill up again, though!
I walked around the farmer's market and picked up some empanadas, microgreens, and some coffee. I also talked to the folks from the Rockville Bike Hub, which is a really cool community bike shop. I'm hoping to buy a road bike from them during their As-Is Yard Sale in a few weeks.
After the farmer's market, I went home and did a full-body strength training workout. I grabbed some more equipment from Amazon to build up my at-home workout stash, so I was able to lift a little heavier at home this time.
Sunday
This day was all about running errands! I attended my swim class and learned that my arms are barely doing anything when I'm swimming, which is… well, not how swimming works! I'll be focusing on my "front crawl" this week. We won't have class next week, so I really want to make sure I'm looking good for the next one!
The Week Ahead
This week, I'm going to be hiking, spinning, swimming, and hopefully getting in some miles on my feet! I'm teaching a 60-minute Turkey Burn spin class on Thanksgiving morning, and I'm going to be picking up some items from the store today and tomorrow to jazz up the classroom.